for patient care and community programs
so you can support the area of your choice
Million outpatient visits
each year with world-class care, close to home
started to support patient programs and services
Featured Patient of the Month
"Back to Normal" After Colon Cancer
Dona knew something wasn't right for a while. After a colonoscopy at the Cooper Digestive Health Institute—part of MD Anderson at Cooper — she learned she had colon cancer. With the support of her husband Pete and two teenaged children, she went through surgery, chemotherapy and radiation treatment with little interruption to her daily routine. Today, back to work full-time and coaching her daughter's softball team, Dona considers herself lucky to have found her team at MD Anderson at Cooper who worked seamlessly to get her back to health and the pleasures of everyday life.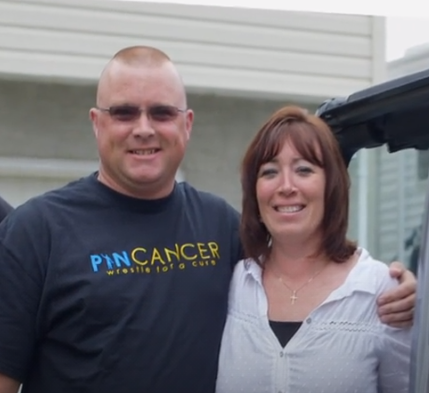 Featured Fund of the Month
Gastrointestinal Cancer Fund
March is National Colorectal Cancer Awareness month. The Cooper Foundation's Gastrointestinal Cancer Fund supports The Gastrointestinal (GI) Cancer Center at MD Anderson Cancer Center at Cooper. Colorectal Cancer is just one of the gastrointestinal cancers supported by donations to the fund, which are used to support  preventive screening, advanced treatments and support services for cancers of the colon, liver, pancreas, rectum, stomach, esophagus, and bile duct.