Cocktails on LBI
LGBTQ+ HEALTH • JUNE 30
Celebrate the Center for LGBTQ+ Health at this fundraiser, hosted by Joy and Lee Luedtke at the Long Beach Island Foundation of the Arts + Sciences.
Cooper Red Hot Gala
SAVE THE DATE • SEPTEMBER 22
George E. Norcross III and Philip A. Norcross invite you to this special event to be held at the TRIAD1828 CENTRE in Camden, NJ.
Dedicated to improving the quality of life in our community
We are the philanthropic, community outreach and community development arm of Cooper University Health Care.
for patient care and community programs
so you can support the area of your choice
Million outpatient visits
each year with world-class care, close to home
started to support patient programs and services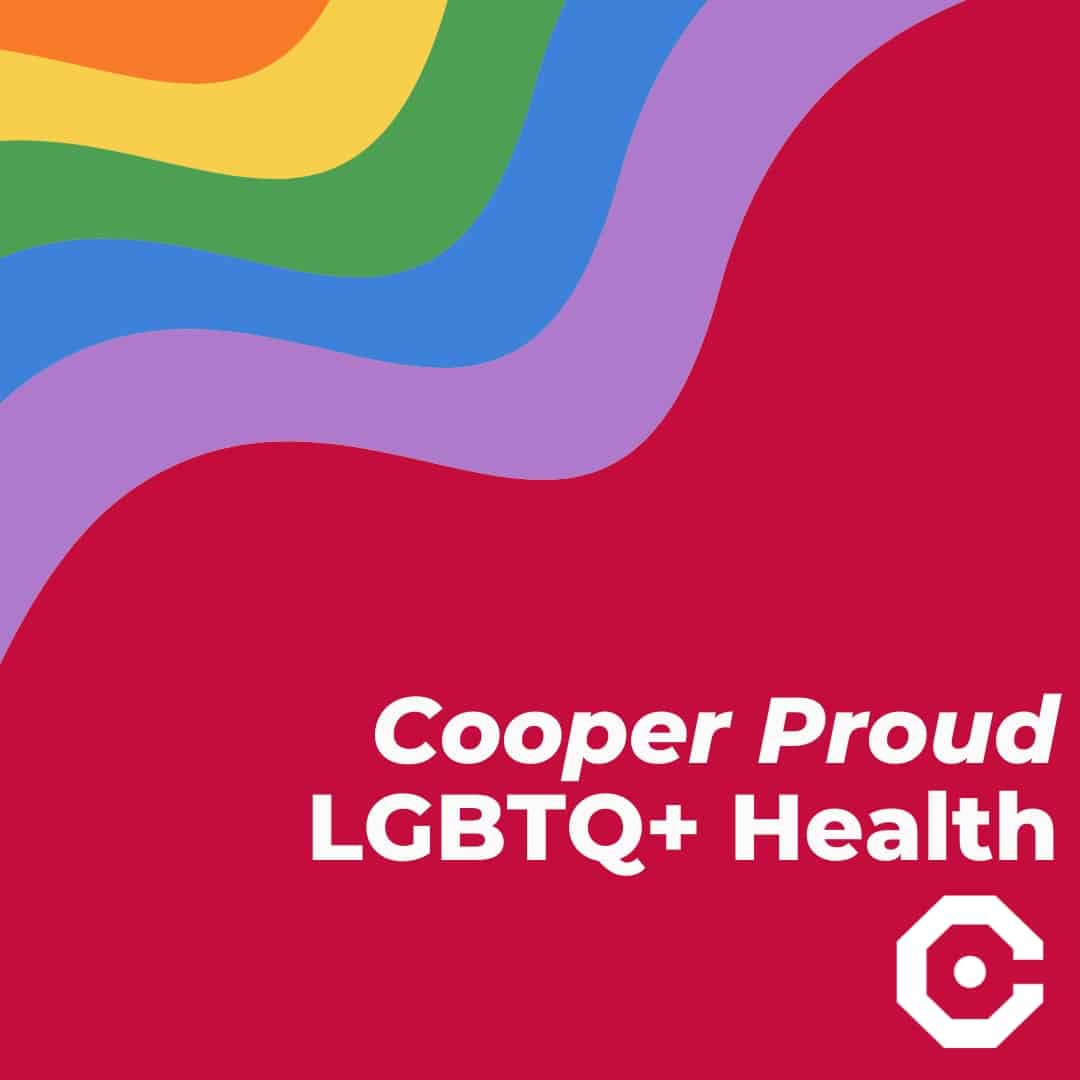 Featured Fund of the Month
Cooper Proud: LGBTQ+ Health
June is Pride Month and the Cooper Foundation supports LGBTQ+ Health in providing exceptional medical care to every patient, every day, in a safe, welcoming and inclusive environment. Thoughtful gifts of all sizes help support a wide range of wellness initiatives and services that meet the unique needs of the LGBTQ+ community.
2023 Cooper Red Hot Gala
On the Shoulders of Giants
Last year, the 2022 Cooper Red Hot Gala was dedicated to the late Michael Hartung, CEO of Cherry Hill Imports Auto Group and an advocate for quality health care for children. As a philanthropist, Hartung was an avid supporter of Cooper University Health Care for more than 30 years, serving as First Vice Chair of The Cooper Foundation.
This year, we continue—nay, redouble—our efforts to progress our philanthropy and systemic development with the spirit and zeal that would make Michael proud.
Details on the 2023 Cooper Red Hot Gala Coming soon!