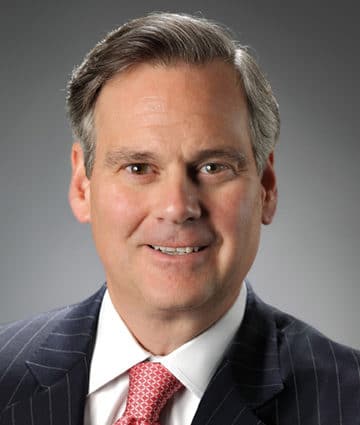 Welcome to The Cooper Foundation.
Each year, more than 1.6 million patients rely on Cooper University Health Care for expert, compassionate care. We take pride in being the leading academic health system in the region by delivering high-quality, patient-centered care in more than 70 specialties.  You can count on us when it matters most.
We also know that care and service go beyond our hospital walls. As the philanthropic and community outreach arm of Cooper University Health Care, The Cooper Foundation – in partnership with our generous donors – come together to support the hospital's mission to serve, to heal, and to educate. We fulfill this mission through a wide-range of initiatives – all focused on advancing patient care and making the communities we serve healthier places to live, learn, work, and thrive.
There are many ways for you to get involved and make a difference. The Cooper Foundation has more than 100 funds that support patient care, community outreach and education, and research that leads to better treatments and cures.
You can support many of Cooper's renowned programs such as cardiology, critical care, trauma, orthopedics, neurosciences, and Children's Regional Hospital at Cooper – the only state-designated Children's Hospital in South Jersey.
Your gift can also impact the life-saving work at MD Anderson Cancer Center at Cooper by ensuring greater access to advanced treatment options, screenings, genetic testing, clinical trials, and complementary medicine, and survivorship programs that help to heal the mind, body, and spirit.
Through monthly donations, annual gifts, planned giving, community partnerships, and event sponsorships – gift of all sizes help us advance the health and well-being of children, individuals, and families across our region.
Cooper has called Camden and South Jersey home for more than 130 years. Thanks to your generosity, we will continue to serve our community, heal those in need, and educate the next generation of physicians.
Sincerely,
Philip A. Norcross
Chairman
The Cooper Foundation