Cherry Hill Girls Softball Team "Strikes Out Cancer" with Annual Fundraiser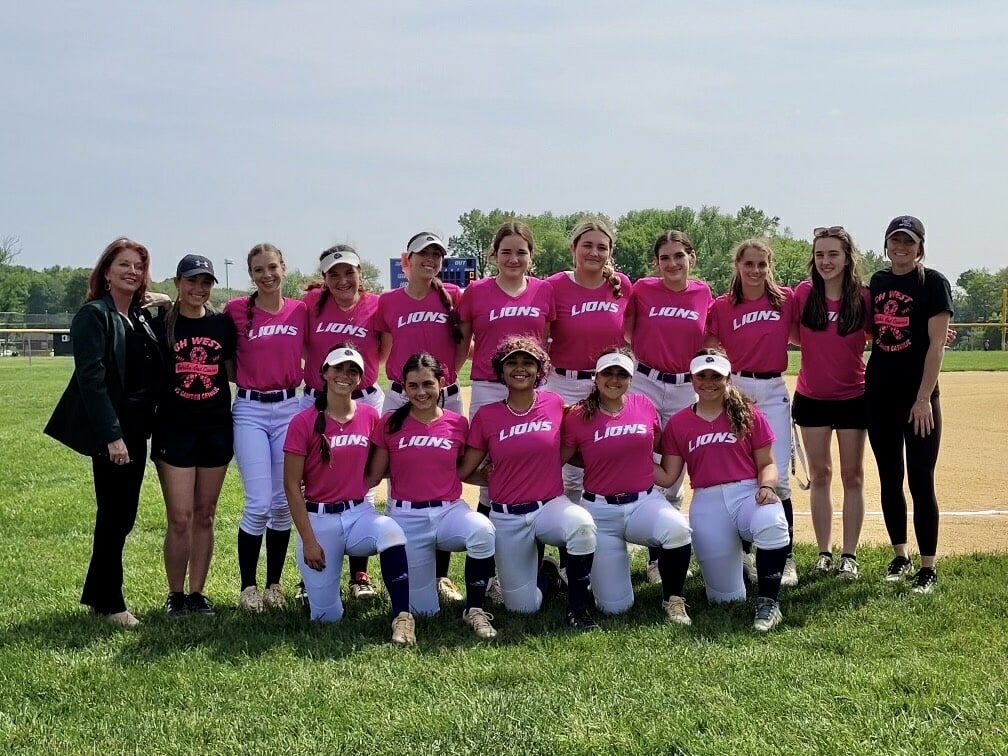 (CHERRY HILL, NJ) – An annual "Strike Out Cancer" event held by the Cherry Hill West High School Girls Softball Team has raised thousands of dollars since its inception six years ago.
This year's fundraiser was held on May 11, 2023 during the game against Camden Catholic High School. Concessions and t-shirts were sold, with contributions from both teams.
Proceeds will be directed to the MD Anderson Cancer Center at Cooper, where 125,000+ cancer appointments occur every year.
"Community partner initiatives are a great way to give back, raising funds to support the life-saving cancer research and treatment provided by the MD Anderson at Cooper team," said Robert A. Ortiz, Jr, JD, Senior Vice President & Chief Philanthropy Officer of the Cooper Foundation.
"Grassroots fundraising such as the Strike Out Cancer softball games are pivotal to helping Cooper bring quality and compassionate health care to south Jersey and beyond."
The fundraiser started at Cherry Hill West by the Caputo family, when Sal and Jackie Caputo's daughter, Alexa, was a senior playing volleyball. Alexa's younger sister, Theresa, is now at the West High School and a member of the volleyball and softball teams.