Cooper Board Chairman George E. Norcross III Announces Agreement to Acquire Lourdes Health System and St. Francis Medical Center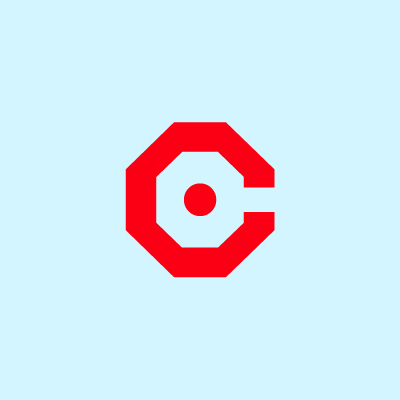 Acquisition Will Bring Together Resources of Cooper University Health Care, MD Anderson Cancer Center at Cooper, and Cooper Medical School of Rowan University with Trinity Health's Acute-Care Hospitals and Nationally Recognized Cardiac Program
George E. Norcross III, chairman of the Board of Trustees of Cooper University Health Care, today announced that Cooper has signed a Letter of Intent (LOI) to acquire Trinity Health's New Jersey facilities, which include Our Lady of Lourdes Medical Center in Camden, Lourdes Medical Center of Burlington, and St. Francis Medical Center in Trenton.
When the transaction is completed, the combined entity (Cooper University Health Care, Cooper Lourdes Health Care/MD Anderson Cancer Center, and Cooper St. Francis/MD Anderson Cancer Center) will become the largest health system in South Jersey, and the fourth largest health system in New Jersey, with revenues of nearly $2 billion, more than 12,000 employees, and creating one of the state's leading physicians group with more than 875 employed physicians. The combined health system, with its physician offices and hospitals, will serve the more than 2.1 million people of Camden, Mercer, Burlington, Gloucester, Salem, Cumberland, and Atlantic counties.
"This agreement will bring together health care providers from across south and central New Jersey, allowing us to dramatically expand access to the high quality of care for thousands of new patients," said Chairman Norcross today. "Since its founding 130 years ago, Cooper has always been committed to providing the best care possible for its community. With this announcement, the size of our community may expand, but the high quality of care will remain the same. Come grow with us."
The transaction is subject to state and federal regulatory approval. When complete, Cooper will:
Have combined revenue of almost $2 billion (based upon 2016 revenues);
Operate four hospitals across South and Central Jersey (Cooper University Health Care, Our Lady of Lourdes Medical Center, Lourdes Medical Center of Burlington and St. Francis Medical Center);
Employ more than 12,000 people, including more than 875 physicians;
Manage 1,382 licensed beds; and
Provide more than 130 ambulatory offices in seven counties with population of 2.1 million people.
"We are excited about the opportunity to welcome our colleagues from Lourdes and St. Francis to the Cooper team," said Adrienne Kirby, President and CEO of Cooper University Health Care. "We look forward to joining forces in order to continue our mutual traditions of providing quality health care to residents across the region. This transaction allows us to keep their hospitals open, invest more than a hundred million dollars in improvements to the hospital campuses, and welcome all the Lourdes and St. Francis employees to our team."
This transaction is the latest in a series of strategic actions that have, over the last two-and-a-half decades, made Cooper South Jersey's leading academic tertiary care health system and its only Level 1 Trauma Center. In the last five years alone, Cooper Medical School of Rowan University was established and MD Anderson Cancer Center at Cooper was opened in partnership with the nation's number one cancer center, MD Anderson Cancer Center in Houston, Texas. In each of the last three years, Cooper has experienced nearly double-digit growth. Once this transaction is complete, the combined new health system will be well-positioned to transform the health care market through additional value-based care and population health to benefit patients across South and Central New Jersey.
"To our future colleagues at Lourdes and St. Francis, who share our long tradition of caring for underserved communities and providing innovative, quality health care to patients, we say come grow with us and we look forward to welcoming you to our Cooper family," closed Norcross. "I am excited about our future together and our collective ability to serve residents across South and Central New Jersey, who will have greater access to convenient, quality health care without leaving the state. This agreement is great news for Cooper, for Lourdes and St. Francis, and for the communities we serve."
More Information: