Cooper Foundation Gives Camden Kids a Strong Start to the School Year 
September 15, 2023
|
News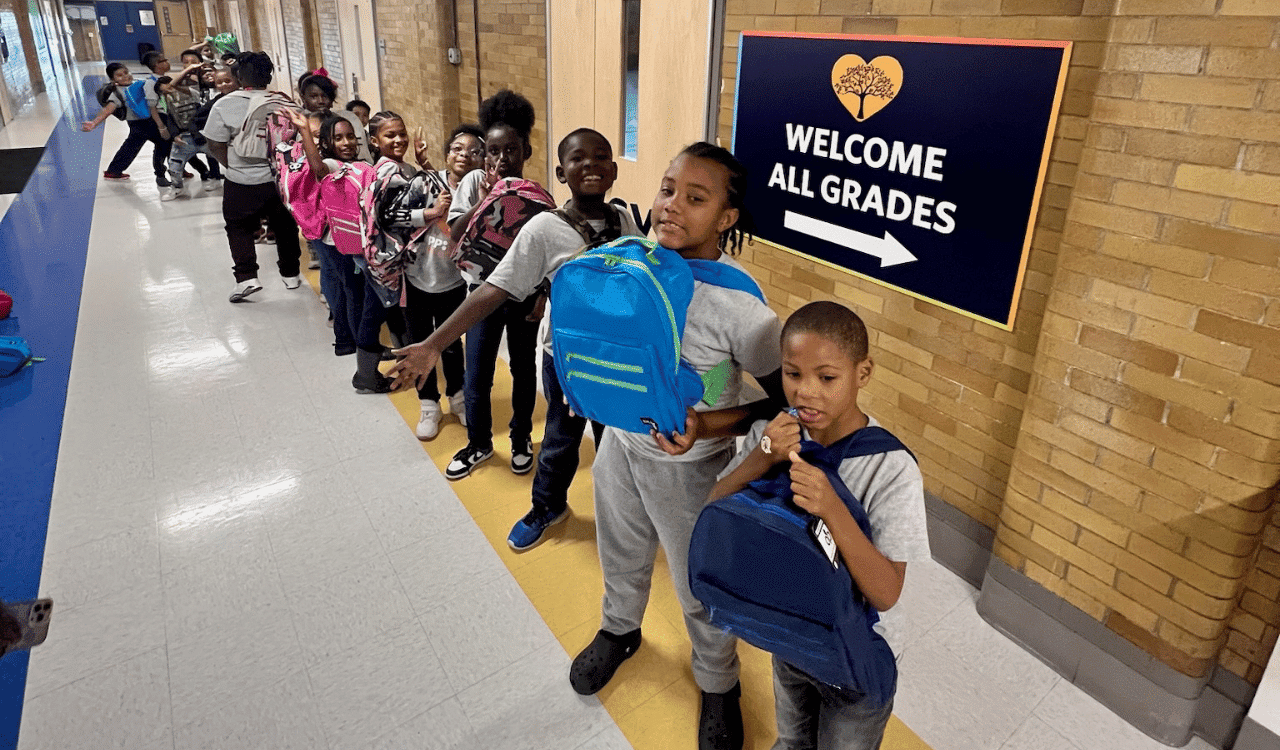 Two thousand backpacks, one for every single student enrolled in the KIPP Cooper Norcross Academy school system, were donated by the Cooper Foundation as part of its annual back-to-school backpack drive, Operation Back-to-School, which wrapped up in August.
The backpacks and school supplies are delivered to each of the recipient schools and distributed to students at the start of the year in early September to the KIPP Cooper Norcross Academy schools.
During the past few months, the Cooper University Health Care Team, community and followers made monetary donations to help the Cooper Foundation purchase all the backpacks and supplies needed, based on the teachers supply lists.
"Many of the contributions came from our very own Cooper Team and we are humbled by the generosity and passion to give back to our community here in Camden," said Robert A. Ortiz, Jr., J.D., senior vice president and chief philanthropy officer of the Cooper Foundation.
"At the Cooper Foundation, we know that service to our community goes beyond the hospital walls and building a brighter future for our community begins with nurturing the young people of today," Ortiz said. "Giving children a solid head start for the school year is an investment in their future and an investment in the strength, prosperity and resilience of our entire community."
Cooper team members and donors have participated in this yearly tradition since 2013. The initiative started as a collection drive where team members and departments donated backpacks and school supplies for Camden students.
About KIPP Cooper Norcross Academy
KIPP has been around since 1994 and is the largest group of charter schools in the country. KIPP New Jersey Public Schools are free and serve all students regardless of special needs, past attendance, grades, or any other factor. There is no test to get in; admission is via Camden's open enrollment system. Learn more at kippnj.org