Cooper University Health Care Employees and The Cooper Foundation Donate Backpacks, School Supplies to Camden Students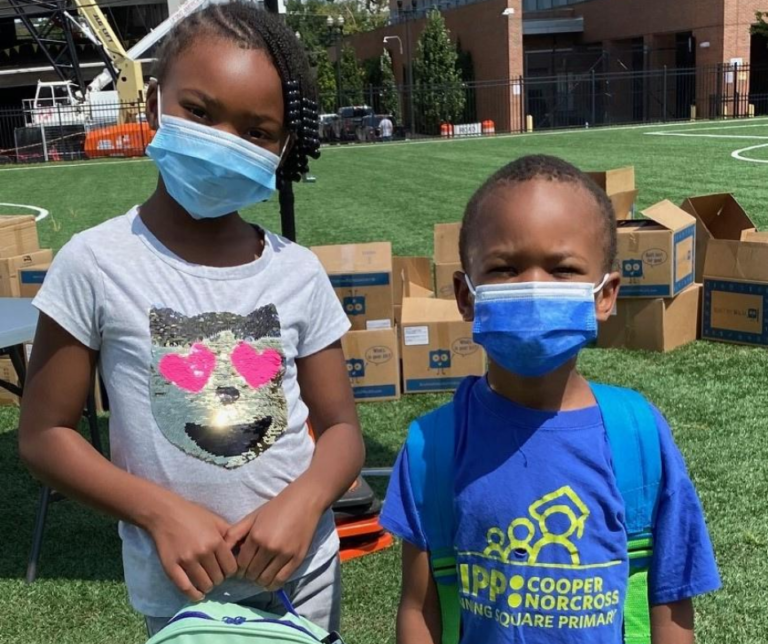 CAMDEN, N.J. — Learning in the age of COVID-19 presents many challenges to school systems, teachers, students and their families, but thanks to employees at Cooper University Health Care and The Cooper Foundation, 1,800 Camden students will not have to worry about school supplies. Whether in a school building or at home, students need supplies and backpacks, and Cooper employees and The Cooper Foundation were determined to make sure that a pandemic did not get in the way of this year's Operation Backpack.
Cooper employees have been generously donating backpacks and supplies to Camden students for 10 years, and this year, Cooper donated 1,800 new backpacks filled with school supplies to each student at KIPP Cooper Norcross Academy Lanning Square, John Greenleaf Whittier Middle School and the new Sumner High School so that they have the necessary supplies to start a new year of learning.
"This school year will look a bit different, but The Cooper Foundation remains committed to supporting Camden students," said George E. Norcross III, Chairman of the Board of Trustees of Cooper University Health Care. "Now more than ever, children need to know that the community cares about them and wants them to be healthy and succeed."
In years past, Cooper employees have come together to collect and donate new backpacks and school supplies for students in Camden. However, due to COVID-19, The Cooper Foundation was unable to accept physical donations, so employees found another way and made monetary gifts to support this effort.
"During this unique time when a pandemic has had such a big impact on our community, we are grateful for partners like The Cooper Foundation to be able to meet some of our students' basic needs," stated Drew Martin, Executive Director of KIPP Cooper Norcross Academy. "It's important our scholars start the school year strong and we can continue to serve them at the highest levels."