National Doctors' Day: The Long Road to Becoming a Physician
Part three of The Cooper Foundation's five-part blog series honoring our physicians.

In February 2023, Cooper University Health Care and many in the medical community recognized the efforts and sacrifices made 24 hours a day by Cooper physicians-to-be, for Thank a Resident and Fellow Day.

The day offered a chance to thank residents and fellows for their round-the-clock efforts to hone their craft in clinical hours, in addition to poring over study materials each day on their way to becoming physicians.

We honor physicians on National Doctors' Day, not just for the work they do in the present, but for all the work they did to be where they are today. We've explained the meaning of the day, and how we celebrate it, but let's look at just a brief synopsis of what it takes to be a doctor, in the first place.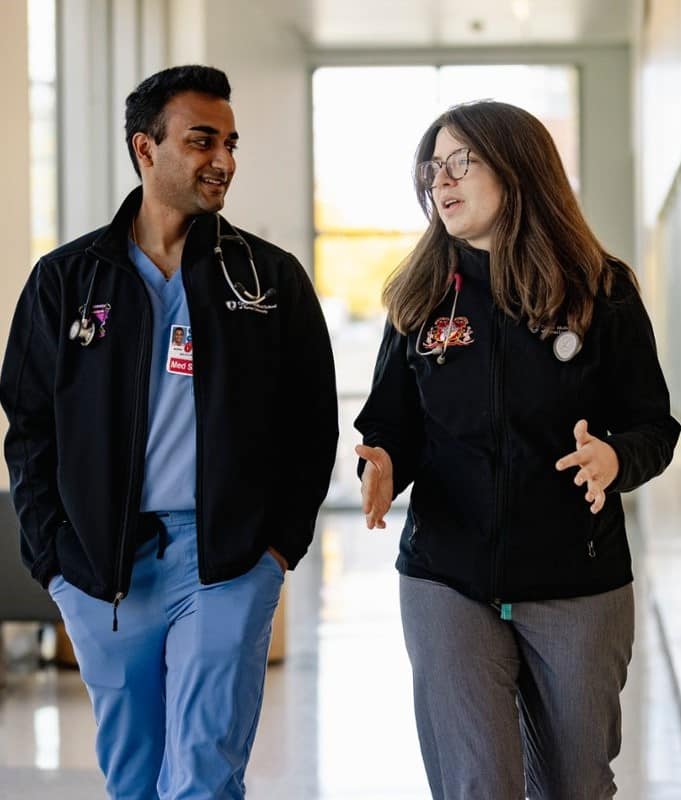 The many years of dedication and hard work to become a physician begins with the urge to help others and the drive to lead in providing care. It may lead to extra math and science classes in high school, but truly begins in college. Traditionally, this means pre-med or medical science programs of study, but medical schools are starting to see diverse interests and extra undergraduate fields of study as attractive bonuses when presented with outstanding candidates.
Next come medical school applications, with MCAT scores and transcripts showing proficiency in the coursework determining acceptance. However, med school is such an early step in the climb to becoming a physician. After four years of med school, residency begins.
During residency, students work in diverse medical fields like internal medicine, surgery, or pediatrics, to name a few. It's during this period that physician candidates choose their medical specialization.
Residents put in the daily grind to master the studies of their field while witnessing the dedication and discipline required to practice medicine. Cooper University Health Care perfectly encapsulates resident/fellowship life in their Weekly Rounds blog post recognizing these hardworking folks:

The blog post also states, "new physicians spend three to seven years" in training beyond med school, often with several more years of specialized fellowship training—including rigorous board examinations each step of the way—to practice their chosen occupation and specialty.

After all the educational and training hurdles, there's no clear finish line. The process perpetuates with continuous education requirements each year to stay up to date in a physician's practice, with additional, intermittent examinations to maintain their license to practice.

Becoming a physician is born out of drive and dedication which practitioners maintain throughout a life dedicated to helping and healing others with compassion, inclusion, and excellence. We therefore don't merely celebrate physicians for what they currently do in their jobs, rather, what they also did to earn their jobs, on National Doctors' Day.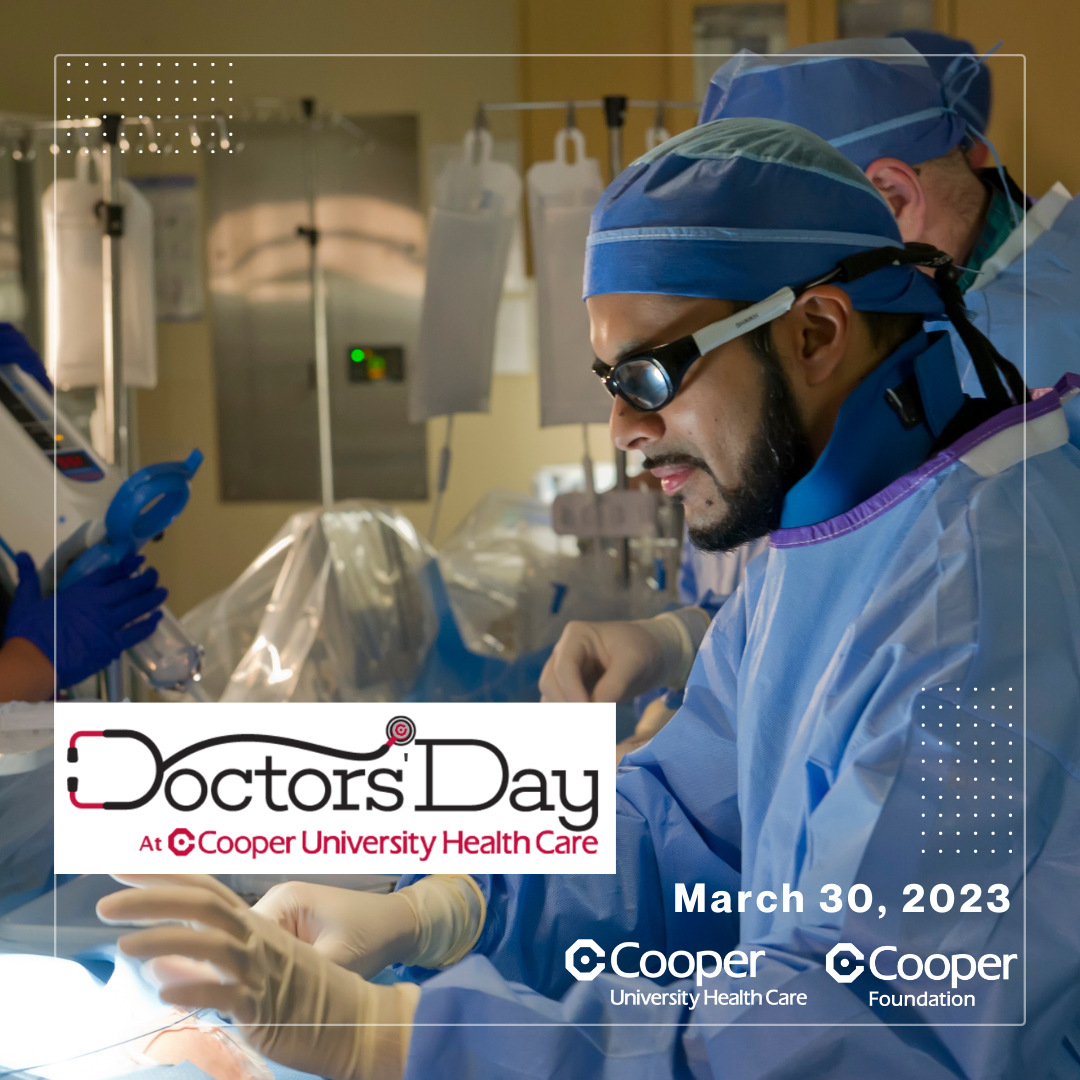 ---
From managing the pandemic, to guiding us through a return to normalcy, to boldly accepting the challenges of health delivery now and beyond, Cooper University Health Care's physicians remain the collective backbone for health and patient care in South Jersey. Please consider making a donation here in honor of a Cooper physician to celebrate National Doctors' Day.