National, State and Local Leaders Join Students, Families and Teachers for Dedication of KIPP Cooper Norcross Academy (KCNA) John Greenleaf Whittier Middle School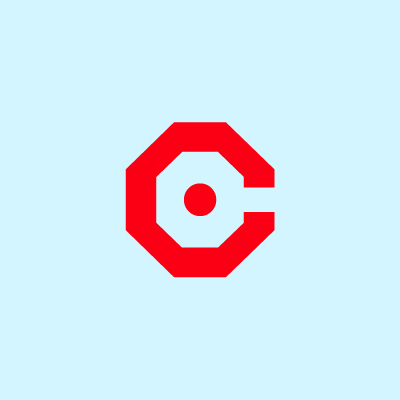 (CAMDEN, N.J.) – National, state and local leaders joined students, families and teachers today for the dedication of the KIPP Cooper Norcross Academy John Greenleaf Whittier Middle School, the Academy's third school to open under the Urban Hope Act.
"Every child deserves a bright future full of opportunity, regardless of their zip code. In 2013, 23 of the 26 lowest-performing schools in New Jersey were in Camden and many of these schools were not a safe place to learn. But today, we are making remarkable advancements. There are now 50% fewer dropouts and suspensions than just five years ago. Math and reading proficiencies have doubled and tripled, respectively, both district-wide and in renaissance schools. New and updated school buildings are creating a safer learning environment – all while providing choices in our neighborhoods for parents and their children. These improvements are astounding and our community's commitment to success is unmatched," said Congressman Donald Norcross, a member of the House Committee on Education and the Workforce. "The children of Camden must have access to the best education in a safe, nurturing environment – and the reopening of Whittier helps us fulfill that promise."
As a New Jersey state senator, Congressman Norcross co-sponsored the Urban Hope Act, which created a pilot program to provide students in three struggling districts – Camden, Newark and Trenton – access to new, quality public schools in their communities.
The newly renovated KCNA Whittier Middle School provides a rigorous college preparatory curriculum beginning in the fifth grade and growing to eighth over the next two years, ultimately serving 440 Camden students. The school offers guaranteed enrollment for children from adjacent neighborhoods.
Built in 1910 to serve Camden's growing African American population, Whittier School, erected as a so-called "separate but equal" school, was closed during the 2014-15 school year, when it was deemed unsafe due to deteriorating conditions. Students were given priority enrollment at the newly constructed KIPP Cooper Norcross Academy School in Lanning Square.
In 2016, the district approved a 99-year building lease to KIPP Cooper Norcross Academy and following a $22 million renovation, the building reopened in summer 2017. Upgrades included a complete rehabilitation, with an overhaul of plumbing, electric, HVAC, and security, as well as the addition of restrooms, a fully-equipped kitchen, cutting-edge science labs, a new gymnasium and an art room. A new athletic field will open later this year. KIPP has invested over $75 million in facility development and improvements throughout the Camden community, with an additional $16 million planned in the coming year to renovate and reopen Sumner Elementary School in the city's Liberty Park neighborhood.
"The renovation at the KCNA Whittier Middle School is a model for honoring this building's historical integrity while updating it to a premier facility equipped to serve today's community needs," said Mayor Frank Moran. "This KIPP renovation will allow Whittier to fulfill its legacy as more than just a school – it's a community institution that holds a proud place in the hearts of many Camden families."
In addition to Congressman Norcross and Mayor Moran, more than 100 people attended the dedication ceremony, including students and teachers, along with State Sen. Nilsa Cruz-Perez, Assemblywoman Patricia Egan Jones, Assemblyman Arthur Barclay, Paymon Rouhanifard, Camden City School District Superintendent; Camden City Council President Curtis Jenkins; George E. Norcross III, Chairman, Cooper Board of Trustees; Susan Bass Levin, President and CEO, The Cooper Foundation and KIPP Cooper Norcross Academy Board Member; Drew Martin, Executive Director, KIPP Cooper Norcross Academy, and other state, county and local leaders.
"I am thrilled to see that we, as a community, are helping support this very tangible investment in our students and their futures," said Sen. Nilsa Cruz-Perez.
As part of the ceremony, students read a poem by John Greenleaf Whittier, abolitionist and school namesake, and paid tribute to the late Camden County Freeholder Riletta Cream, a lifelong educator and community advocate, for her generous gift to the school prior to her passing, to help purchase books for the school library.
"The reopening of this school is an important step for this community and a nod to its long and significant history," said Curtis Jenkins, Council President. "I'm proud to stand here today with everyone who has worked long and hard to bring opportunities and new facilities to Camden's children."
"Since we welcomed KIPP Cooper Norcross Academy to Camden in 2015, students and families have already seen a transformation," said Superintendent Paymon Rouhanifard. "Dedicated to great teaching and learning, KIPP schools are helping hundreds of Camden students realize their full academic potential. Reopening Whittier allows KIPP Cooper Norcross Academy to serve even more students and widen their impact in the community."
In one year at KIPP Cooper Norcross Academy, students more than tripled their proficiency from 7 percent to 24 percent in ELA and doubled their proficiency from 6 percent to 13 percent in math. This success continues through college. KIPP New Jersey alumni are 3.5 times more likely to complete college than their peers in district schools, with the help of support structures from KIPP like placement and persistence counselors to make sure students get all the way through to their degree.
"This school represents an investment as well as a vote of confidence in our students and this community," said Cooper Chairman George E. Norcross III. "Camden's future depends on its children, and in reinforcing the importance of quality education in this community, we are communicating our conviction that these children can – and will – achieve great things."
Cooper Foundation President/CEO and KIPP Board Member, Susan Bass Levin saluted the students and teachers.
"The renovation and reopening of an important neighborhood school is the next step in giving students and families in Camden a place to grow, learn and succeed," said Bass Levin. "This is a commitment to our community, ensuring that Camden's students have access to the same opportunities as their peers throughout the state."
Neighbors have already been able to enjoy the new facility. Over the winter, more than 400 people gathered every Saturday at KIPP Whittier Middle for youth basketball games organized through the Camden Health and Athletic Association with youth athletes playing competitive games in the "Below the Rim" basketball league. The school will also soon be home to a community garden, created in partnership with the Food Trust and the Subaru Foundation and offer a healthy eating program supported by Campbell Soup Company.
"We have always been and continue to be committed to investing in Camden and having our schools serve as an anchor in the community," said KIPP Executive Director Martin. "Excellence is the bedrock of our culture at the KIPP Cooper Norcross Academy. We give students an education that prepares them for college and beyond, but we also focus on character, because stronger students mean a stronger community."
To learn more about the KIPP Whittier Middle School visit http://kippnj.org/.
About KIPP Cooper Norcross Academy
New Jersey's first renaissance school, the KIPP Cooper Norcross Academy in Camden, N.J., was established under the state's Urban Hope Act, which created a pilot program to provide students in three struggling school districts – Camden, Newark, and Trenton – access to new, quality public schools in their communities. The Academy was created in partnership with KIPP, one of the most renowned, national networks of free, open-enrollment, college preparatory public charter schools; The Cooper Foundation, the charitable arm of Cooper University Health Care and the Norcross Foundation. KIPP Lanning Square's 110,000 square-foot campus opened in 2015 and provides guaranteed enrollment for students in grades K through 8 who live in the Lanning Square and Cooper Plaza neighborhoods in its two schools: KIPP Lanning Square Primary (grades K-4) and KIPP Lanning Square Middle (grades 5-8). The network opened its second middle school in Camden, KIPP Whittier Middle, in August 2016 and that school will eventually grow to serve 440 students in grades 5-8.
About the Cooper Foundation/Cooper University Health Care
The Cooper Foundation serves as the philanthropic, community outreach and community development arm of Cooper University Health Care, one of the largest health systems in southern New Jersey with over 100 outpatient offices and its flagship, Cooper University Hospital located in Camden, N.J. It is the premier university hospital serving South Jersey and the Delaware Valley. Cooper has reaffirmed its role as a leader in medical education and research with the opening of Cooper Medical School of Rowan University in 2012, the first four-year allopathic medical school in South Jersey. Cooper is renowned for signature programs in cardiology, cancer, critical care, pediatrics, trauma, orthopaedics, and neurosciences. Cooper is also home to the only state-designated Children's Hospital in South Jersey—the Children's Regional Hospital at Cooper. Over the last decade, Cooper has transformed its Camden City neighborhood into the Cooper Health Sciences Campus. In October 2013, the new MD Anderson Cancer Center at Cooper, a free-standing cancer center for comprehensive care, opened on the Health Sciences Campus.
About the Norcross Foundation
The Norcross Foundation was established in 1998 and aims to further the philanthropic efforts of the Norcross Family, who commit themselves to supporting a wide array of causes and individuals in need throughout the Philadelphia and South Jersey area. As a charitable organization devoted to serving the region, The Norcross Foundation, in partnership with Conner Strong & Buckelew, annually donates to more than 200 nonprofit and community organizations. Through its efforts, The Foundation is able to enact change and further its mission of improving lives, enhancing neighborhoods and advancing communities. The Foundation focuses its charitable efforts on improving education for youth, funding research to help cure diseases, supporting the arts and culture, improving the safety of the community, and helping people with disabilities.
###