The Cooper Foundation and Cooper University Health Care Deliver Thanksgiving Meals to 1,900 Seniors Citizens in Camden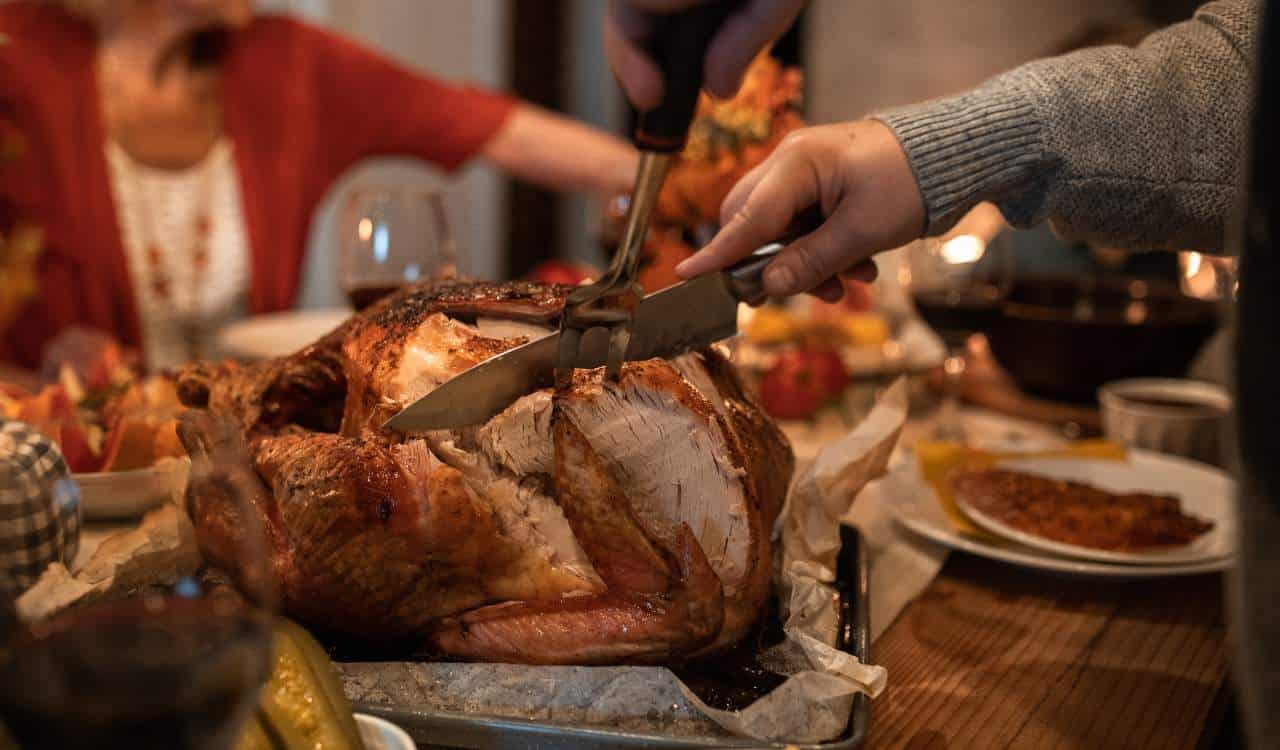 CAMDEN, N.J. – Today, The Cooper Foundation and Cooper University Health Care spread some holiday cheer by helping numerous community leaders and volunteers deliver 1,900 Thanksgiving meals to senior citizens across the City of Camden who otherwise would not be able to get out and enjoy the holiday due to COVID.
Recognizing that seniors and others could not travel outside their homes, Cooper, community partners and others devised an innovative way to prepare and deliver meals in a safe manner, so that our most vulnerable could enjoy Thanksgiving in a COVID-safe environment.
Funded entirely by a generous gift from a local husband and wife, and their two grown children, The Cooper Foundation worked with city leaders and community partners to deliver the 1,900 turkey dinners with all the fixings to seniors in 14 apartment complexes and senior housing facilities in Camden.
"We are very grateful and touched by the kindness of our generous donor who has made it possible to provide Thanksgiving meals for 1,900 seniors in our home city," said Kevin O'Dowd, JD, co-CEO of Cooper.
"This effort will help brighten the lives of 1,900 seniors in Camden this Thanksgiving at this most difficult time," said Anthony Mazzarelli, MD, JD, MBE, co-CEO of Cooper.
Cooper has a long tradition of helping those in need. On Saturday, Nov. 21, the health system donated 1,000 turkeys to community groups, faith-based organizations, and the South Jersey Food Bank to benefit Camden residents.
"With COVID-19 cases on the rise, many of our neighbors may be feeling isolated this Thanksgiving," said Robert A. Ortiz, Jr., J.D., Interim Director & Vice President of Development of The Cooper Foundation. "We hope this holiday meal brings some much-needed joy this Thanksgiving."
"I commend The Cooper Foundation and Cooper University Health Care and I thank the generous donor for making this Thanksgiving much brighter," said Camden Mayor Frank Moran. "It has been such a challenging time for our great City and many of our senior citizens are feeling especially lonely. For more than 130 years, Cooper has been a premier community partner with an unmatched history of doing outstanding work in our neighborhoods and investing resources in our community. With this donation, they are helping to uplift 1,900 of Camden's most vulnerable citizens."
###