The Norcross Family, The Michaels Organization, NFI, and The Cooper Foundation Announce a New $1 Million Grant Program for Non-Profit Community Organizations in City of Camden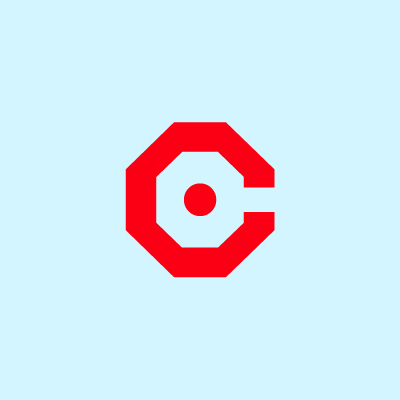 CAMDEN, NJ: George E. Norcross, III, the Executive Chairman of Conner Strong & Buckelew and chairman of Cooper University Heath Care (CUHC), John J. O'Donnell, the Chief Executive Officer of The Michaels Organization, Sidney Brown, the Chief Executive Officer of NFI, and Susan Bass Levin, the President and CEO of The Cooper Foundation, today announced the establishment of a new $1 million grant program to benefit City of Camden non-profit community organizations.
"Camden is undergoing an unprecedented renaissance, with historic drops in crime across the city and in every neighborhood, rising test scores, and new development and job opportunities for Camden residents. By working with area non-profits and community groups, we can ensure that every community is sharing and participating in the city's progress," said Camden Mayor Frank Moran today. "This program, which will provide $1 million to Camden area non-profits and community groups over five years, will help provide access to additional services and opportunities for city residents."
The new grant program will provide $200,000 per year for each of the next five years to Camden non-profit community organizations. Conner Strong, NFI and The Michaels Organization are moving their national headquarters to the Camden waterfront in June.
"We know that moving our companies to Camden is good for our firms and we know the thousands of new jobs and hundreds of millions of dollars of investment we are bringing is good for the city of Camden," said Norcross today. "We need to make sure that people across the city are benefitting as well – not just from new economic investment, but from investment in the community."
"Our experience building and rebuilding communities across the country, with a focus on enhancing the lives of our residents, has taught us how important non-profit community groups are to strengthening and enriching communities," said John O'Donnell, CEO of The Michaels Organization. "We are proud to be part of this new effort, we are excited to move into our headquarters in June and thrilled to be a part of Camden's future."
"The dramatic impact of having a long-term plan, investment and a commitment from everyone from government to business to non-profits is clear and undeniable," said Sidney Brown, the Chief Executive Officer of NFI. "This new program will bring the widespread improvements the city is experiencing to neighborhoods and families and have an impact that far surpasses the investments."
"The Cooper Foundation is proud to be part of this effort to bolster community nonprofits that help make the neighborhoods and people of Camden stronger," said Bass Levin. "Since Cooper's founding over 130 years ago, its mission has been to support the people of its hometown and today's announcement adds to this strong legacy."
The leaders of the three companies are committed to investing in the future of Camden in addition to relocating their headquarters to Camden. They are developing 11 Cooper, the first market rate housing development in decades in Camden and invested in the Ferry Terminal Building. With his family and the Cooper Foundation, Norcross is partnering with KIPP to operate one of the city's successful Renaissance Schools in Lanning Square and Bergen Square (the KIPP Cooper Norcross Academy). The Norcross family and Conner Strong & Buckelew also donated $1 million to The Cooper Foundation, which was used in part to fund the Camden Health & Athletic Association (CHAA), which helps sponsor and run sports programs for city youth.
This new grant program will be administered by The Cooper Foundation and is designed to complement CHAA's work. Grants will be made to non-profits operating initiatives and services benefitting residents and neighborhoods throughout the City of Camden.
The Michaels Organization, which has been working in Camden for more than two decades, is the sponsor of the Camden Youth Golf Academy through a partnership with CHAA, where John O'Donnell serves on the Board of Directors. Through its nonprofit educational foundation, Michaels has awarded $7 million in college scholarships to its residents, including almost $100,000 to "Michaels Scholars" in Camden. Scholarship applications for the 2019 academic year will be available beginning in February and all residents of Michaels communities in Camden will be encouraged to apply.
The Cooper Foundation will develop a grant application and anticipates awarding its first grants to Camden non-profit community organizations in the fall of 2019. Grant applications and additional details on the application process and award criteria will be available in April on the Foundation's website, https://foundation.cooperhealth.org/
###