THE RECOVERY VILLAGE CHERRY HILL AT COOPER OPENS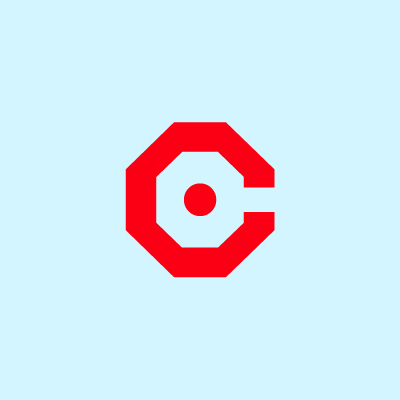 New inpatient center to offer treatment for substance use disorders and co-occurring mental health conditions
LAKE WORTH, FL – (January 13, 2021) – Advanced Recovery Systems and Cooper University Health Care announces that it will open The Recovery Village Cherry Hill at Cooper, a new, 90-bed inpatient drug and alcohol treatment center in Cherry Hill, NJ, on Monday, January 18, 2021. This state-of-the-art facility offers a full continuum of care for adults struggling with addiction and co-occurring mental health disorders.

As two leaders in behavioral health care, the joint venture between Cooper and Advanced Recovery Systems, a national leader in operating effective treatment centers for those struggling with drug addiction, will help meet an urgent need in the South Jersey community. Cooper's Emergency Department in Camden treats between five and 20 patients daily, on average, for opioid overdose or other opioid-related health issues.

"With the opening of The Recovery Village Cherry Hill at Cooper, we are bringing together the expertise of Cooper and Advanced Recovery Systems to fill a gap in the continuum of care and offer much-needed effective, quality treatment for those seeking recovery from addiction," said George E. Norcross, III, chairman of the Board of Trustees for Cooper University Health Care.

"The Recovery Village Cherry Hill at Cooper combines the expertise and experience of the teams at Advanced Recovery Systems and Cooper's Addiction Medicine Program to offer local residents advanced substance abuse treatment and fill an existing gap in the continuum of care for local patients," said Anthony J. Mazzarelli, MD, JD, MBE, co-CEO of Cooper.
"We're honored to partner with Cooper University Health Care to help more individuals in need of safe, effective addiction treatment," said Chief Executive Officer of Advanced Recovery Systems, Mitchell Eisenberg, MD. "We look forward to serving the South Jersey and surrounding communities by providing patient-centered, evidence-based treatment at our newest facility."

The Recovery Village Cherry Hill at Cooper will be part of the Advanced Recovery Systems nationwide network of accredited rehab centers, which provide addiction and mental health treatment to adults and adolescents. The Recovery Village Cherry Hill at Cooper will accept most private insurance policies with private pay rates available. "Substance abuse and the opioid epidemic have continued to plague far too many individuals throughout the nearly year-long battle against the COVID-19 pandemic. The Recovery Village Cherry Hill at Cooper will provide hope and a pathway forward for those members of our communities in need of effective treatments," added Kevin O'Dowd, JD, co-CEO of Cooper.
To learn more about Advanced Recovery Systems facilities, please visitwww.AdvancedRecoverySystems.com or contact Vice President of Business Development Allison Walsh at awalsh@advancedrecoverysystems.com.

About Advanced Recovery Systems
Advanced Recovery Systems is an integrated behavioral health care management company dedicated to the treatment of addiction, substance abuse and mental health conditions. The Advanced Recovery Systems network of treatment centers includes The Recovery Village Umatilla (Umatilla, Florida), The Recovery Village at Palmer Lake (Palmer Lake, Colorado), The Recovery Village Ridgefield (Ridgefield, Washington), The Recovery Village Columbus (Groveport, Ohio), Orlando Recovery Center (Orlando, Florida), Next Generation Village (Sebring, Florida), and The IAFF Center of Excellence for Behavioral Health Treatment and Recovery (Upper Marlboro, Maryland). Advanced Recovery Systems also manages three locations of Next Step Village (Maitland, Umatilla and Eustis, Florida), recovery residences providing supportive, transitional living opportunities. For more information, visit www.AdvancedRecoverySystems.com .

About Cooper University Health Care
Cooper University Health Care is the leading academic tertiary care health system and the only state-designated Level 1 Trauma Center in South Jersey with a mission to serve, to heal, to educate. With more than 700 physicians, more than 8,000 employees, and a network of more than 100 medical offices and three urgent care centers throughout the region, Cooper offers signature programs in cardiology, critical care, neurosciences, pediatrics, orthopedics, and surgical specialties. The Cooper Health Sciences campus is home to Cooper University Hospital, MD Anderson Cancer Center at Cooper, Children's Regional Hospital at Cooper, and Cooper Medical School of Rowan University. For more information about Cooper University Health Care, visit www.CooperHealth.org .